One year later.
Planning for travel.
Tim's holiday party.
Getting ready for Christmas.
This is what's happening now. It's also what was happening almost a year ago, right before my life got flipped upside down with the diagnosis.
I guess it's not a "real anniversary" because I've been conflicted on whether to acknowledge it. But hey, it is what it is and December 13 will likely remain etched permanently in my brain as that day I learned I had motherfucking cancer.
These last couple of weeks have been unexpectedly dotted with sudden PTSD-like pangs. They have been striking at the most random of moments... but it's a totally surreal feeling, as though time has morphed in some unearthly way and I suddenly realize how a year of chaos has passed.
My energy levels are not just back to normal but actually much better than ever.
I feel the most happy and healthy I've ever felt.
I find myself experiencing moments of zen that once seemed completely unattainable.
And that is what makes this whole thing harder to process. It sometimes seems as though this whole Non Hodgkins Lymphoma thing didn't happen. All the pain, the crying, the wondering, the isolating... it doesn't register anymore. They are fading memories that I am pushing to fade faster.
When you go through any sort of trauma, we humans grow some superhuman strength to survive it. We really do. Dumped into terrible situations, I think most people are able to deal because they realize... there's really no other choice. But we don't process what is happening. The feelings, the reactions... nothing.
I'm doing a lot of that processing now. Going to therapy is really helpful (I really feel like everyone should give therapy a shot, no matter how happy they feel. Mental health needs to be tended to.) I am sure this processing will take some time, but it feels so good to be lucky enough to have all the time and resources to focus on lil ol me. (Pics: most recent weekend trip to Northern CA's Redwood National Park with friends!)
I know it's been a big chunk of time since I've last blogged. I guess it's only natural that I haven't wanted to dwell on the cancer part of this year... and focus on now. I am really living it up in the now :).
Last few months:
A. My white blood cell count FINALLY hit standard range!
It's still on the low end, but for four months after chemo those numbers were dangerously low. Hearing my doctor mention "bone marrow biopsy" as a possibility to rule out cancer was enough to shut me down in every which way. I continued to self-quarantine, feeling hopeless. The day the #s popped up... I felt this suffocating pressure lift. Amazing and I'm so grateful.
B. I've spent major time on introspection.
Such a luxury to be able to go on trips, retreats, and travel all in the name of tending to my physical, mental, and emotional health. I am so, so, so blessed (thanks in large part to my amazing-super-awesome-badass husband!). A retreat leader put it this way:
"Stephanie, you're doing work that most people do in their 40s and 50s."
It was great perspective. I believe I know and understand myself so much more. That leads to more confidence; can't wait to keep learning.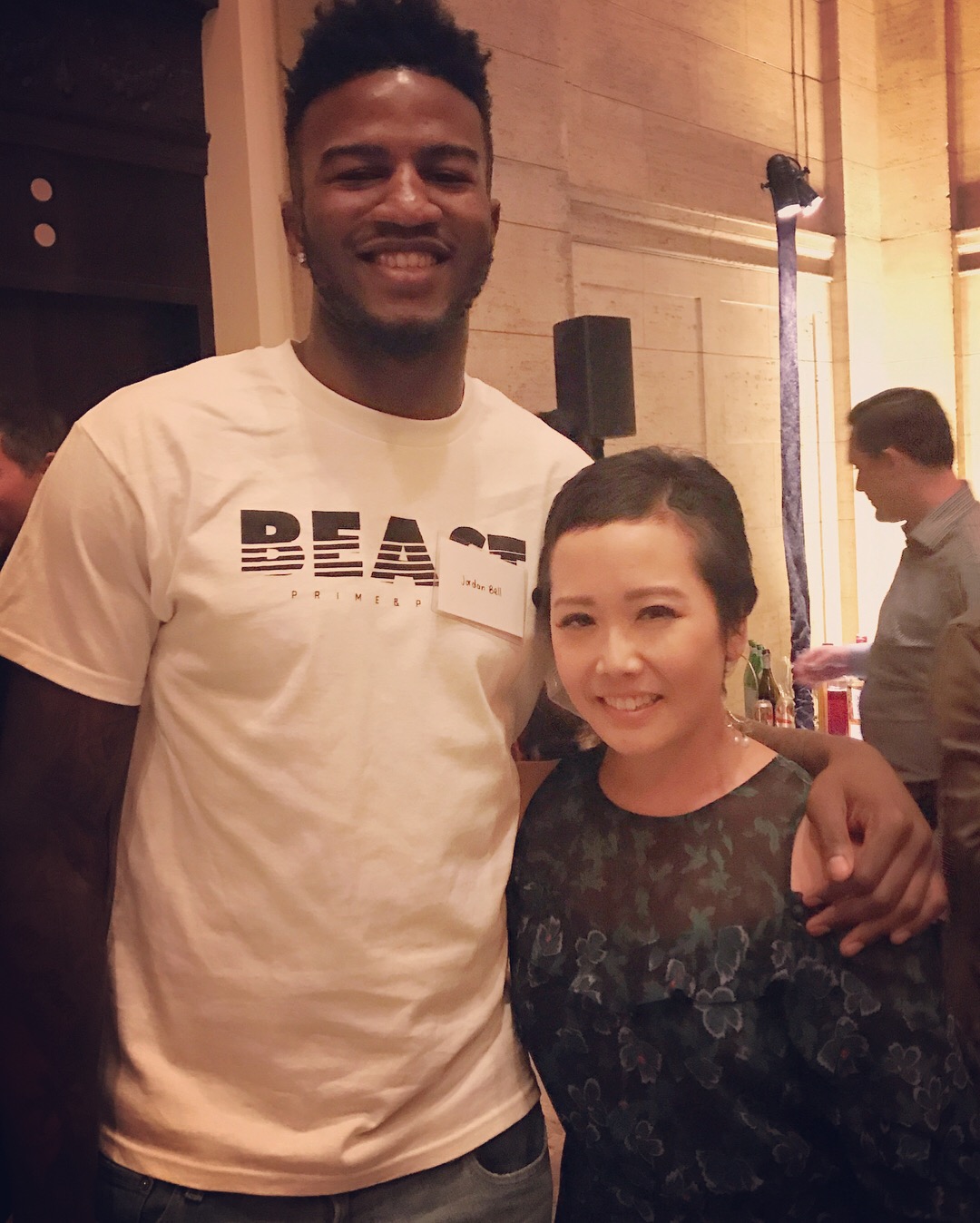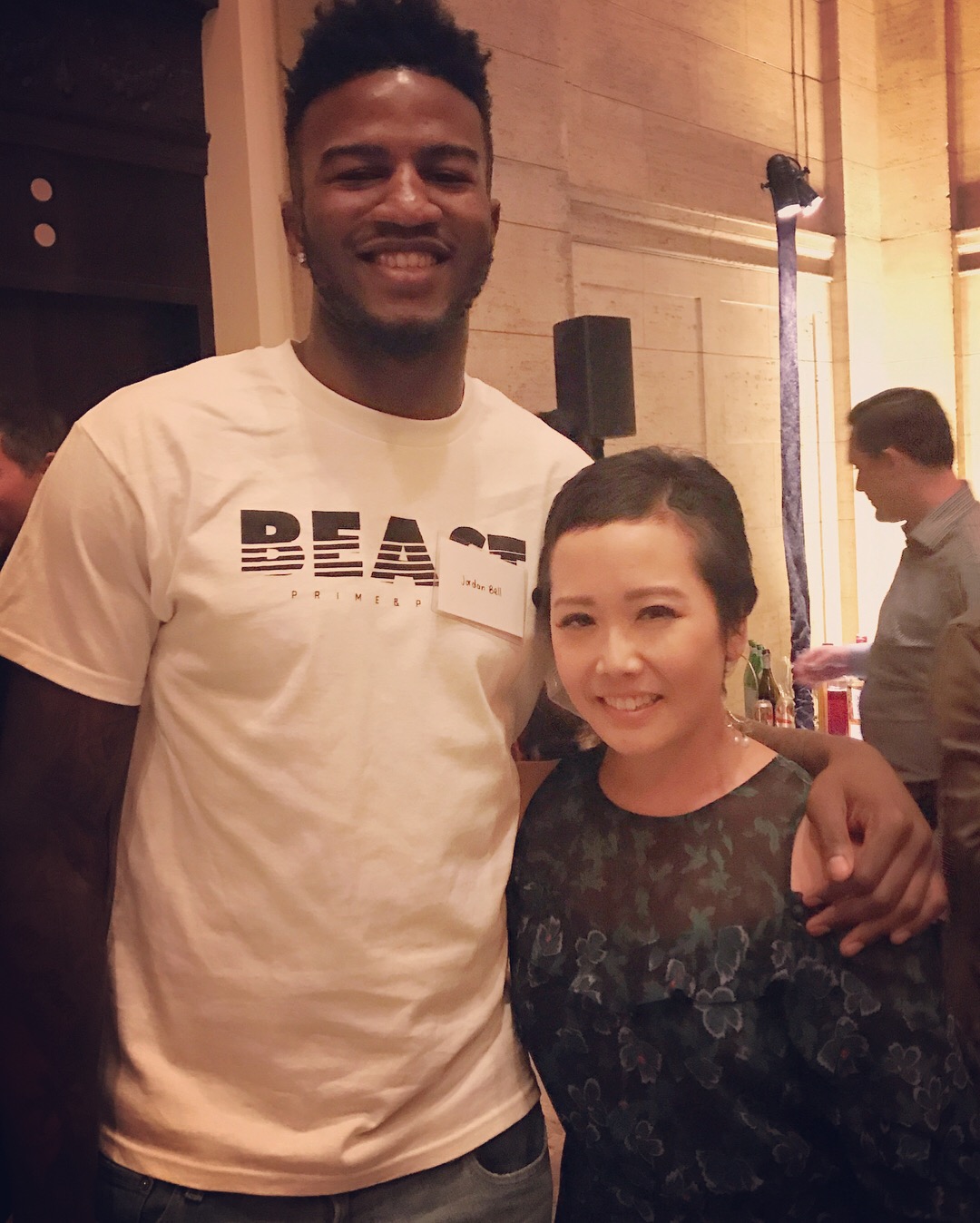 And keep living the good life. I look forward to a looooooot more :D.
Including adding to my #Warriors #Dubnation collection...
First, it was Iggy.
Then KD + Jordan Bell.
All three = super down to earth and nice. But I realized it's really hard to convey how authentic of a Dubs fan I am when limited to just a few seconds (well, with Iggy it was a few minutes). It's the standard, "I am your biggest fan!" Cue: celebrity eye-roll.
AND MY FAVORITE (thanks to awesome friend Kiet!)... KLAY THOMPSON'S VIDEO SHOUTOUT TO MEEEEEEEEEEEE...
It's been awhile so let me plug some holes. Here are some of my fave moments from Taiwan, weddings, family, friends, Vegas to celebrate my parents' 30th anniversary (our gift to them... three years late :p), and more good times!
Lastly... Arianna Huffington's Thrive Global published a short feature on me. I met Arianna at one of Tim's industry events where she asked me to share my story. It went live today, on this anniversary/non-versary. The date = purely coincidental.
It's just a small little thang with some quotes. I still hope it helps someone.. somewhere.. with something.
Read it here: https://www.thriveglobal.com/stories/18977-a-journalist-on-the-diagnosis-that-changed-her-life
Ok... happy holidays to you all! Don't forget to live in the present and cherish the time you spend with people. Building connections and growing relationships, quality > quantity, prettttttty much what makes life simply awesome.
Big hugs,
Steph
#spicystrong